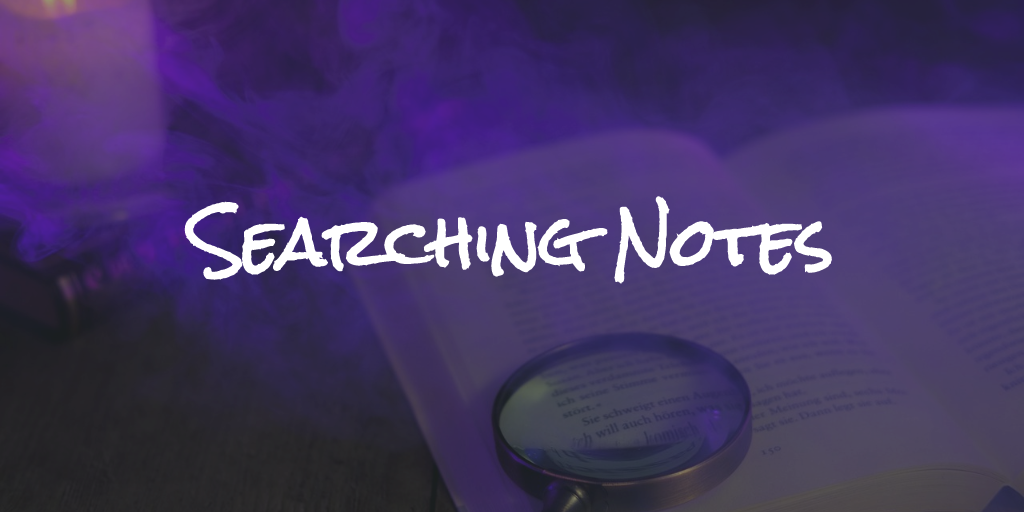 Notejoy sports a powerful search experience to help explore your notes and find what you are looking for. In additional, Notejoy also offers a super quick navigational search experience called Quick find.
Notejoy provides a fast and powerful full-text search experience across all of your and your team's notes. Just type your term in the search box and a global search across all your notes will be executed in milliseconds.
Notejoy will even index the contents of your PDFs, Google Docs, and Microsoft Word files, as well as text contained in images, allowing you to deeply search all of your content.
Notejoy also offers a set of search operators to help refine your query. You can narrow your search to a specific library or notebook, search specific fields like titles, bodies, or comments, search for notes that have images or documents, conduct a partial keyword search, and so much more.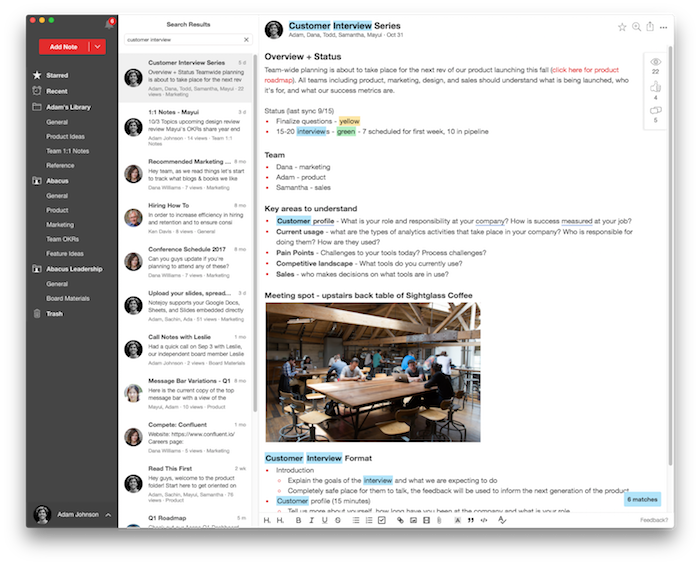 Often when we are searching, it's just because we want to quickly jump to a note that we know exists. We've created an experience fully optimized for this type of navigational search called Quick find. Just tap Cmd+J (Mac) or Ctrl+J (Windows), start typing a few characters from the title of the note you are looking to jump to, and then leverage the instant auto-complete to select the note you want to go to. You'll find this whole experience blazingly fast and a huge productivity win when navigating around Notejoy. You can use it not only to jump to notes, but also to navigate to various parts of Notejoy, like the Recent, Starred, and Trash views. Or settings pages like Themes, Font, and more.