A Look Back at Notejoy's Third Year
The end of 2020 marks the third anniversary since Notejoy's launch. Despite a challenging year, the Notejoy team is celebrating one of its most productive years yet. We released 57 major releases this past year, giving us a cadence of over one release per week. I wanted to highlight the 10 most important releases from the past year in case you missed any of them.
Notejoy added offline access to its web and desktop apps, making it effortless to browse all of your notes while offline, continue to edit notes and add new ones, and to seamlessly sync it all whenever you come back online. Notejoy's offline support also makes your overall Notejoy experience much faster by first loading notes from your local device before also checking Notejoy's servers for any changes.
We added support for nested notebooks, significantly enhancing your ability to organize your notes. There is no limit to how deep your nested notebook hierarchy can be, allowing you to find the right organization to fit your unique needs.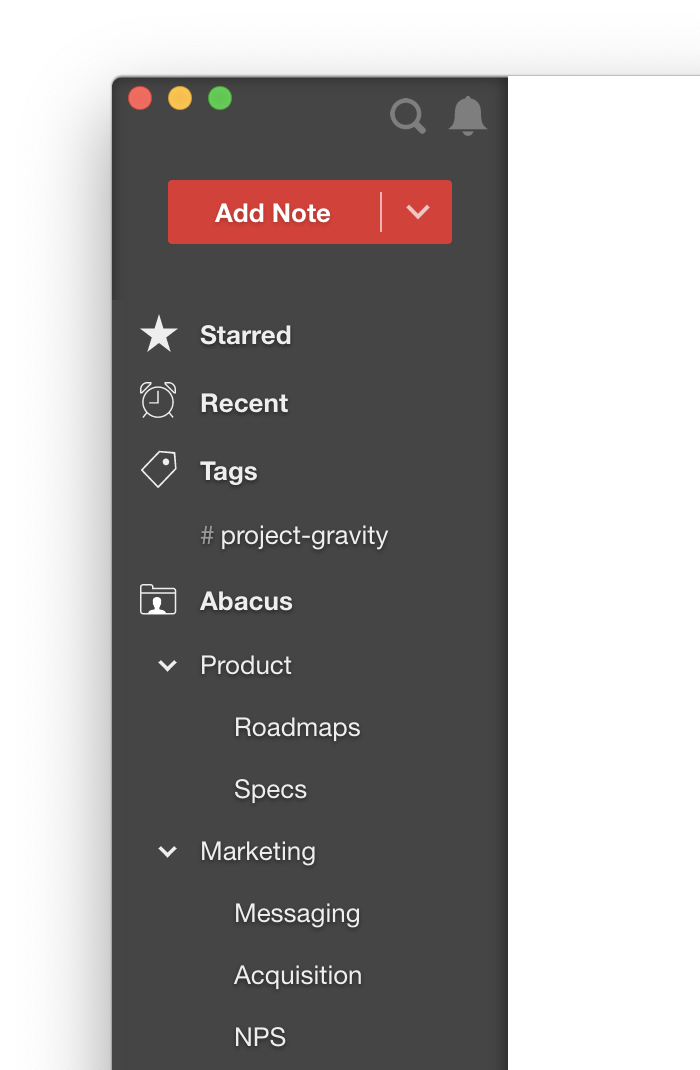 We similarly added support for nested tags, allowing you to easily build a hierarchy of tags to organize your notes with equally no limit on the depth of your nested tags. With nested tags and nested notebooks, Notejoy now provides one of the most robust solutions for organizing your notes exactly the way you'd like.
In addition to our robust collaboration functionality, we wanted to add a light-weight way to share notes with non-users of Notejoy. So you can now email the full contents of a note to anyone, maintaining all of your styles and including images & attachments.
We released revamped versions of our iOS and Android apps, with a ton of new functionality, including: dark mode, take a photo directly from your camera, syntax highlighting, 2FA, Sign in with Apple, tons of performance enhancements, and bug fixes.
We built a robust set of importers to allow you to quickly migrate your notes from Apple Notes, Microsoft OneNote, and from markdown files. We are just weeks away from launching our Evernote importer as well.
We added a robust set of search operators to give you powerful ways to refine your query, including searching comments, finding attachments, phrase match, wildcard search, and so much more.
For our productivity minded users, we enhanced our existing keyboard shortcuts and markdown syntax to include all possible styles.
We redesigned word count to always be visible as you type so you can view live results as you continue to edit your work.
And finally, we released a new logo for Notejoy! We hope this brighter, cleaner, and simpler logo better reflects the intuitive, light-weight, and fast experience we aspire to always deliver in Notejoy. We also decided it was time to retire the physical notebook metaphor of the past and instead lean into being a digitally native canvas for all of your ideas.
Thank you to all of our users for continually giving us feedback and pushing us to make Notejoy the most intuitive yet powerful notes platform out there. We can't wait to show you what we have in store for 2021 :)
Sachin Rekhi
Founder & CEO, Notejoy