Nested Notebooks
Today we are excited to launch nested notebooks, significantly enhancing your ability to organize your notes. There is no limit to how deep your nested notebook hierarchy can be, allowing you to find the right organization to fit your unique needs.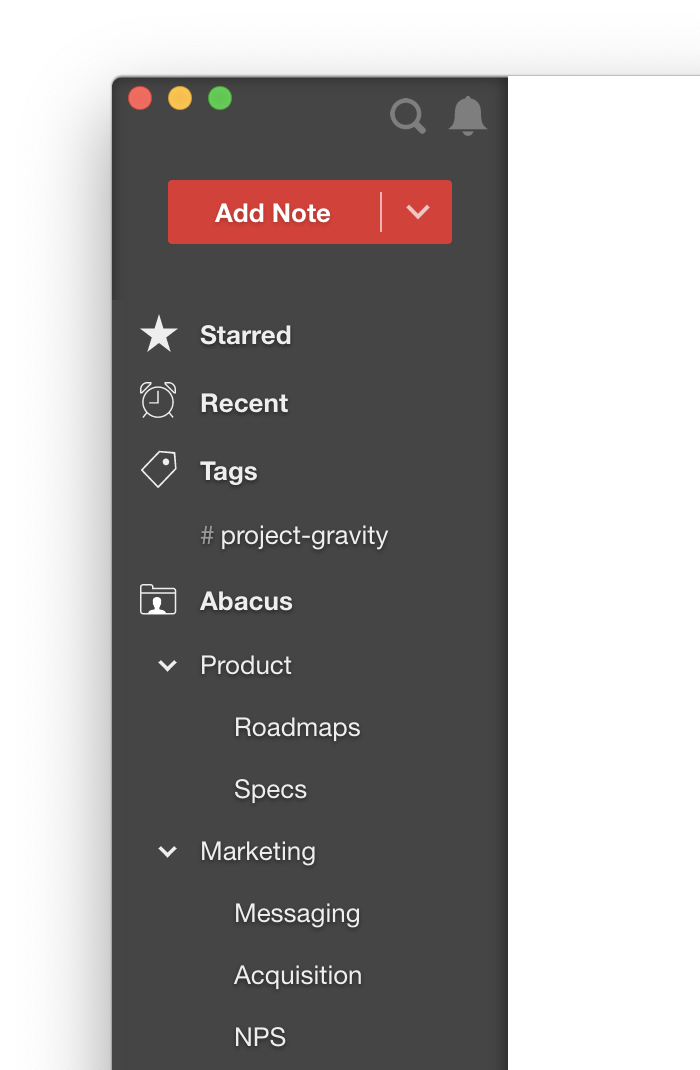 Create nested notebooks
To create a nested notebook, right-click on the notebook in the sidebar that you wish to create the nested notebook within and select "Add Notebook". To nest an existing notebook, just drag the notebook over the notebook you'd like to nest it in.
Collapse a notebook
If a notebook has nested notebooks, you'll see an arrow next to it in the sidebar. If you wish to collapse the notebook to hide its children, just click on the arrow. Your preference will be saved just for you and remembered for the next time you come back to Notejoy.
Move, re-order, and nest notebooks
You can seamlessly move a notebook between libraries, re-order a notebook within a library, or nest a notebook inside an existing notebook just by dragging it to where you'd like it within your sidebar. Any changes you make to a notebook's order or location will update for all users who have access to the library.
Libraries vs notebooks
When embarking on a new project, you'll have the option to either create a new library or create additional nested notebooks within your existing library. Keep in mind that sharing permissions are controlled at the library-level, so if you need a different set of users to be able to see the notes or different editing and viewing permissions, you'll have to create a new library. Otherwise it's often simpler just to create additional nested notebooks within your existing library. You can also always start with nested notebooks and then easily switch to a library when you need it by simply dragging existing notebooks over to a newly created library.