How to Take Meeting Minutes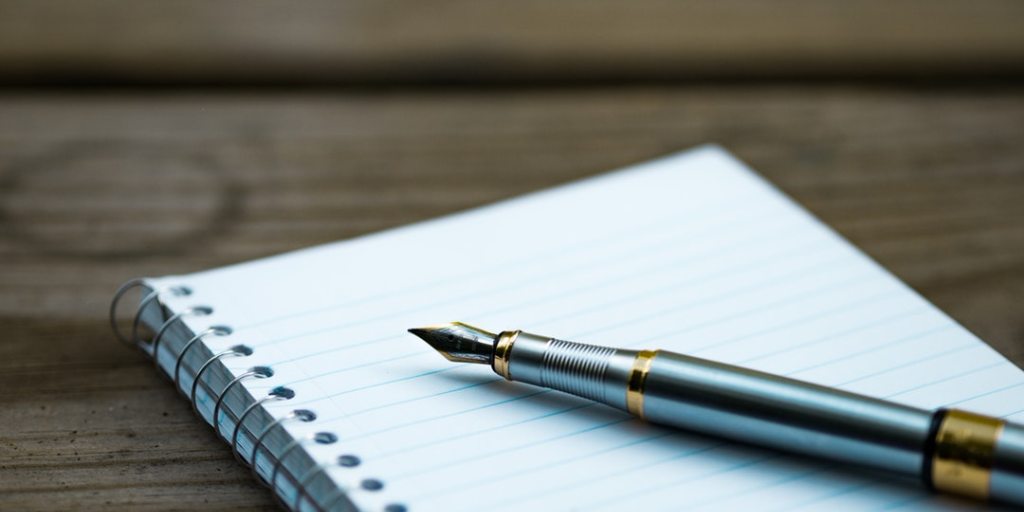 Meeting minutes are the notes that serve as the official record of what happened at a meeting. It's important not only as the record to look back at what happened, but also as a communication tool to help those present stay up to date. Good meeting minutes will communicate not only what was decided but also what they need to achieve by when. The person in charge of taking minutes is responsible for preparing for the meeting, accurately documenting what happened, and distributing the notes afterward.
In some instances, meeting minutes may be required for legal reasons. A common example of this is board meetings, where the meeting minutes serve as the legal record of what took place. Getting into the habit of taking meeting minutes is good practice.
Preparing for the meeting
Select your meeting minutes tool. This could be in Notejoy, a physical notebook, or an audio recorder Think about your tool in the context not only of how you'll take down the notes, but how you plan to share out the information later on. For instance, it might be difficult to take it down with pen and paper if you'll need to retype the notes later on to share with others.

Choose a format for your meeting minutes. Here are meeting minute templates and examples to consider. Depending on the nature of the meeting, you may require a more formal style of board room minutes or choosing a more simple style of recording notes.

Review the meeting agenda. Determine who is supposed to be at the meeting, and what topics are on deck for discussion at the meeting. If there are previous meetings that have taken place, review those and see if there are any follow-ups to action items that need to be revisited at this meeting.
During the meeting
Record who's in attendance of the meeting. If it's a large meeting, you may choose to pass around an attendance sheet in order for everyone to sign in. In some cases, you may also want to include who was absent from the invitees as a detail for the meeting.

Make sure you're aware of who everyone is. That way you can be accurate about recording who said what if there's a discussion or idea.

Write down any relevant discussions or ideas, and who said them. If there are decisions made or action items identified, make sure you write down the content of the decision or task and who is responsible for them.

Ask for clarification as necessary. As the person taking the meeting minutes, it may also be necessary to prompt the group to add more detail to their decisions. For example if they identify an action item and are about to move on without designating someone responsible, you can ask the group to clarify on who's responsible.

Don't try to write everything down, just the most important items. It's ok to just include the main ideas rather than the detailed discussion. Or if the discussion is moving quickly, make a note that will jog your memory and fill out the details later.

Make sure that your meeting minutes are impartial and factual. Even if you have an opinion or there is inflammatory commentary stick to the facts. Don't leave out what happened but ensure it's an objective, factual account.
After the meeting
Review and clean up the details fo the minutes as soon as you can. Now is an opportunity to proofread and add any relevant details while the meeting is fresh on your mind. Sometimes during a meeting the discussion is progressing so fast you may make a quick note without time to add detail. You can also add details like meeting topic, where and when it was, type of meeting, etc. to make it easier on refer to in the future.

Share the meeting minutes to the relevant team members. Often the scope of distribution extends far beyond just the attendees, so you'll want to make sure you know who to include.

Store the meeting minutes somewhere where they can be accessed by others. While email is great, often emails get lost in the mix or are only as good as the immediate recipients and their memory. If someone joins the team next month, these meeting minutes won't be accessible to them. Tools like Notejoy can be a helpful place to store meeting minutes where they are searchable in the future.
Notejoy is a more effective way to manage your meetings
Running effective and productive meetings is more than just establishing a great template - it's about managing the communication of information around the meeting. Is everyone on the same page about what the meeting's topics and goals are? Have decisions been shared with everyone who needs to know? If you missed the meeting, how can you catch up on the details? Ensuring that the right people have access to information both in the meeting room and after is vital to operating a successful organization.
Notejoy is an effective solution for teams that want to manage their meeting agendas and notes to get and stay on the same page. It fundamentally changes the way that work is done.
Managing meetings in Notejoy is different for three reasons:
Real-Time Collaboration - As a cloud-based solution, Notejoy allows you to share your meeting agenda in advance with internal and external collaborators. These collaborators can view, discuss, and comment on meeting agendas as well as view the latest version.
Always in Sync - Rather than managing different versions of agendas or multiple threads of conversation, Notejoy allows the entire team to always see agendas including changes and discussions at the same time.
Improved Search and Visibility - With meeting notes and discussion comments documented directly in the agenda, teams can keep details in context and maintain one system of record for everything that happened. Manage who has access to what information, and enable team members old and new to search across past and current meeting content.
Get started free with Notejoy
Related Resources