Notejoy vs. Evernote
Why settle for Evernote? Notejoy provides modern, collaborative notes for individuals and teams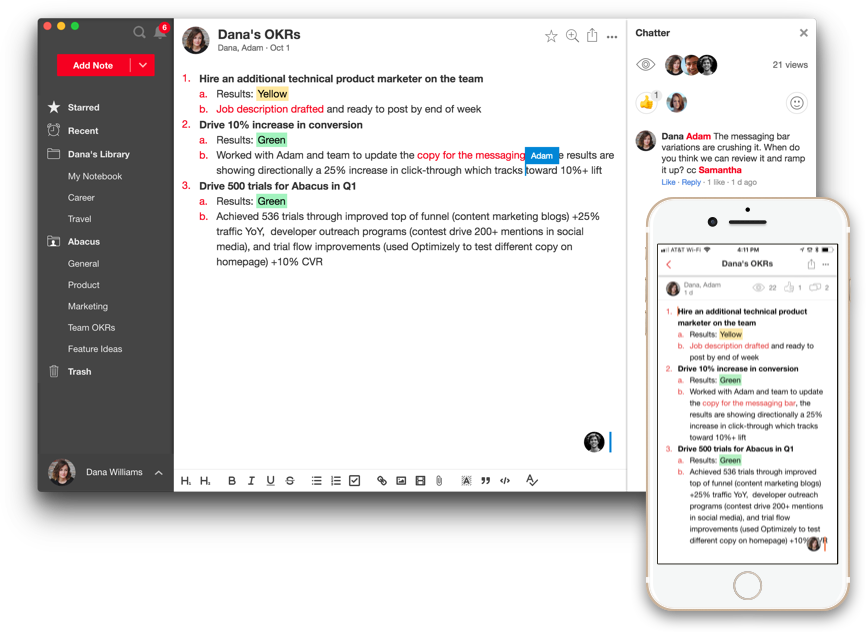 Notejoy is built for collaboration
While both be used for lightweight note-taking, only Notejoy is a powerful Evernote alternative that offers powerful real-time sync and collaboration with others. You can invite any number of people into your Notejoy library, and view, edit, and discuss notes together at the same time. Say goodbye to Evernote's sync conflicts and join the world of effortless collaboration.
Not just beautiful—fast and powerful
Even a beginner can use Notejoy to create and share clean and beautiful notes, including embedded documents, videos, sound files, and more. But it's truly the simplicity and speed that sets it apart. Notejoy provides blazing fast productivity for you and your team to get your best work done without the bells and whistles of complex features.
Cross-platform without limits
In today's workplace, we know that you're on the go. To support your best work, Notejoy has apps for Web, Mac, Windows, iOS, and Android -- without those pesky device limits. We know you need to work everywhere, so we also play nice with products like Slack, Google Drive, Microsoft Office, Trello, Gmail, and more!
What are you waiting for?
Sign up for free