8 Gift Ideas for Organized People
As the holiday season approaches, it can be a real challenge to find the right Christmas gift or holiday gift for that highly organized and productive person who has it all. After all, if they're organized, it follows that they've put a lot of thought into how to structure their day.
If you're looking for gift ideas, never fear. We've put together some ideas for you on how to make this holiday season merry and bright for the productivity lover in your life.
8 Gift Ideas for Organized People
The Tile is a unique little gadget that helps locate your belongings in seconds. Even the most organized of us can lose track of important items, and the Tile is here to help. It has a 150 foot range to help you keep track of items like a wallet or keys.
For someone who has it all, gratitude journals might just be the gift in mind. As one of the few exercises that has been proven by research to positively effect mental health, they're also a great idea for the organized individual in your life because journals provide a structured way to express thanks.
Label makers are the holy grail of organization. If your productivity lover doesn't have one, that might be just the thing for their holiday stockings. Label makers come in a variety of different options, and some of them not only print basic labels but can add small graphics and flair to make belongings look nice too!
Until the world moves wireless, having a snakes nest of wires is a reality of modern life. That unpleasant eyesore can be addressed when it comes to charging your electronic devices with a USB Charging Station. These nifty little devices provide a single organized point to plug all your chargeable devices into.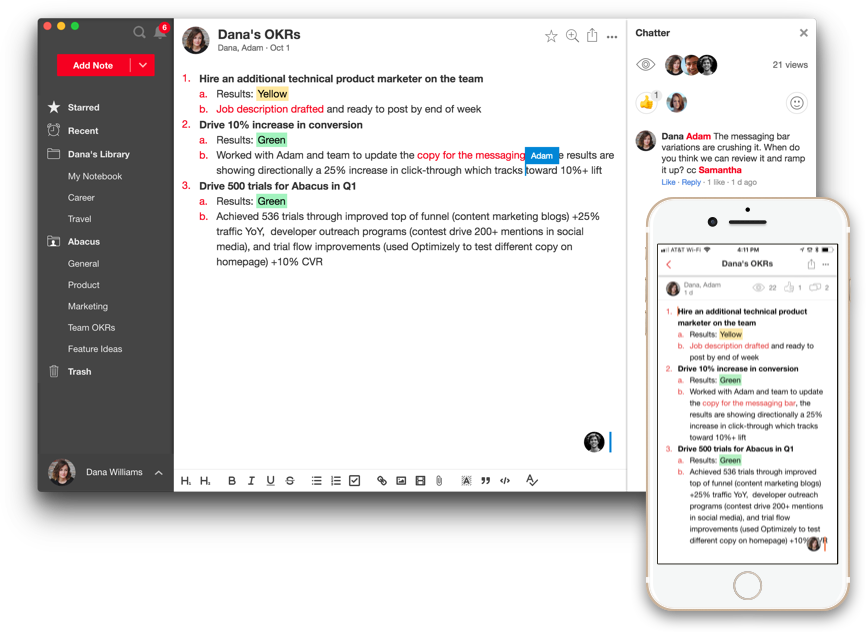 Note-taking is the bread and butter of the productive and organized person. A clean and streamlined
alternative to Evernote
, Notejoy is a collaborative notes app that not only makes it simple to take notes with you across your desktop and mobile devices, but it makes sharing a breeze. For someone who has it all, Notejoy is a great digital gift to start the new year.
With all of the security breaches that have happened recently to major retailers, securing your digital life is more important than ever. The gift of LastPass will help your organized person create, manage, and maintain secure passwords for all their digital accounts.
The bullet journal is one of the recent productivity trends that many are embracing. It's billed as the "analog method to help you track the past, order the present, and design your future." The system behind bullet journaling teaches a concise and organized way to log life events, keep track of to-do's, and organized ideas by hand in a journal.
Is every i dotted, and every t crossed for the productive person on your list? Don't deny them the satisfaction of completion; instead, allow them to revel in it! The self-inking COMPLETED stamp takes it to the next level by letting them stamp their way into self-congratulatory achievement.